Tire Maintenance & Service in Houston, TX
Are the tires on your favorite Volvo vehicle losing tread or air? Can't remember the last time you bought new tires? Chances are it's time to visit Volvo Cars Southwest Houston today and buy a quality set of all-season tires. With new tires, you'll experience better traction, a quieter ride, and even better gas mileage. When you buy tires from our Volvo tire center in Houston, TX, our team will perform a  proper tire alignment and balance, as well as make sure your tires are inflated just right. New tires can make all the difference in your vehicle's performance, handling, and protection. Get started today by scheduling a service appointment!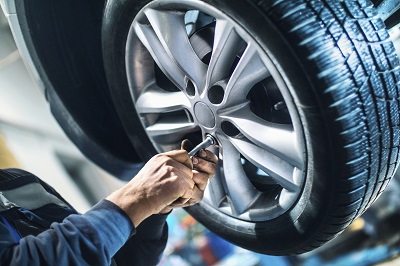 How to Schedule Tire Service from Volvo Cars Southwest Houston
Is your Volvo XC40 or Volvo V90 due for a tire inspection and maintenance? Visit our Volvo tire center in Houston, TX, for quality automotive service. For customers within 20 miles, we offer Volvo Valet, a complimentary vehicle pickup and delivery service. If you need help with a flat or require a tire repair right away, call the Volvo Cars Southwest Houston service center for immediate assistance!
Volvo Service: 

(713) 684-7828

Volvo Parts: 

(713) 684-7828